Welcome reception

A welcome reception will be organized for school participants on Monday 5 June 2017 at Centre Jean 23 at 19h00. All the participants are invited to join.

Haute Savoie Buffet
A Haute Savoie Buffet with regional delicacies will be organized on Tuesday 6 June 2017 at 18h30.
Social dinner

The social dinner be organized on the boat "La libellule" on Wednesday 7 June 2017. We will enjoy a 2-hour cruise on the Annecy lake while tasting the french delicacies on the boat.
Accompanying persons will have to make the payment of €63.60/person in cash on the spot to get on board.
The boarding will take place Here at 20h00. Please make sure to be there by 19h50.
How to get there: A bus will leave from LAPP at 18h45 and from Centre Jean 23 residence at 19h00.

After the cruise, this bus will leave for Jean XIII at 11:00

If you want to leave later, you can take noctibuses.
Le Libellule boarding point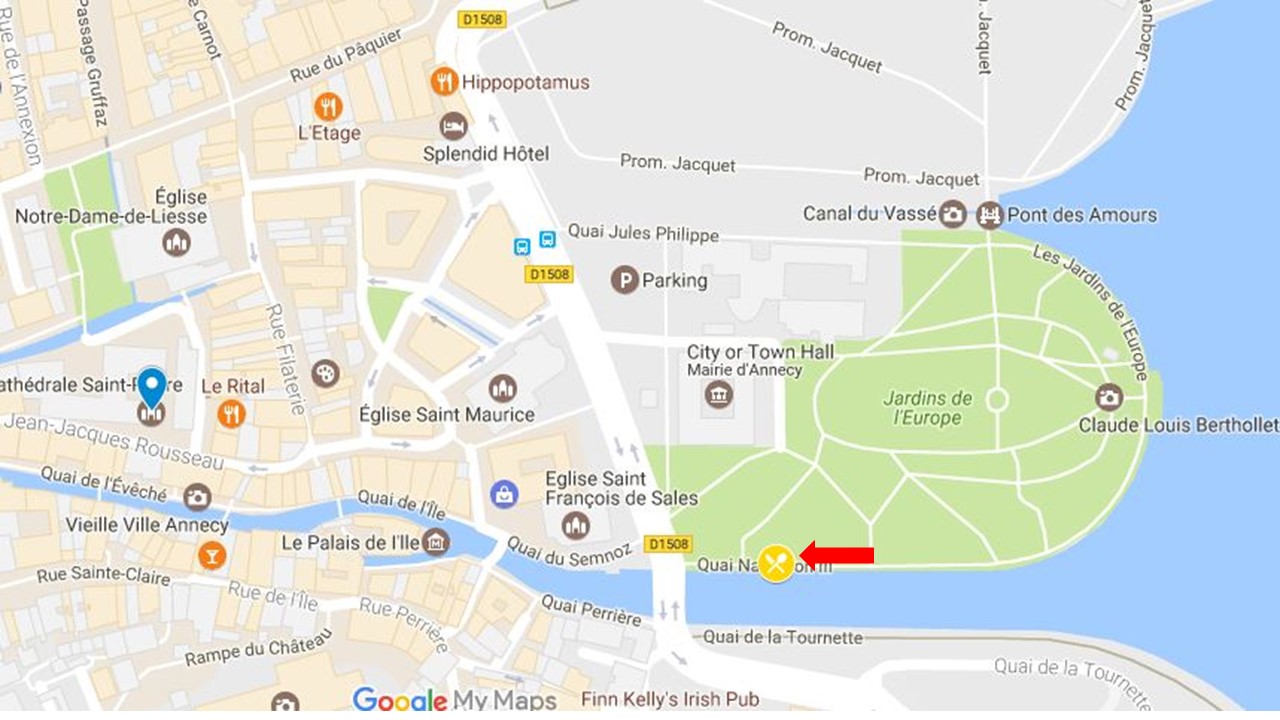 Boarding: 8pm. Dinner cruise: 8:30 to 10:30pm. Back to the pier at 10:30pm where we can stay on the boat up to 12:30am for those who want!