Participants from Chinese institutes
Participants from Chinese institutes will be accommodated in the hotel
"Balladins Centre"
. Students will be preferentially lodged in a twin room. The Organizing Committee will take care of your hotel room reservation. Just mention in the registration form if you need a single room, a double room or a twin room. If you select a twin room, please specify the name of the participant you would like to share the room with in the registration form.
Participants from French institutes
Participants from French institutes should take care of their own room reservation.
A limited number of rooms has been blocked at a negociated price until
March 9th, 2014
at:
When booking your hotel room, specify that you will attend the "FCPPL workshop". Note that the rooms will be attributed on a first-come first-served basis.

If any problem, please contact Nicole.Bastid@clermont.in2p3.fr

Other hotels located along the tramway line are:

Floride II, Cours Raymond Poincaré - 63000 Clermont-Ferrand
Tel: +33 (0)4 73 35 00 20 - Fax: +33 (0)4 73 34 89 96

Holiday Inn, 59 Boulevard François Mitterand - 63000 Clermont-Ferrand
Tel: +33 (0)4 73 17 48 48 - Fax: +33 (0)4 73 35 58 47

Oceania, 82 Boulevard François Mitterand - 63000 Clermont-Ferrand
Tel: +33 (0)4 73 29 59 59 - Fax: +33 (0)4 73 29 59 60

Kyriad Prestige, 25 Avenue de la Libération - 63000 Clermont-Ferrand
Tel: +33 (0)4 73 93 22 22 - Fax: +33 (0)4 73 34 88 66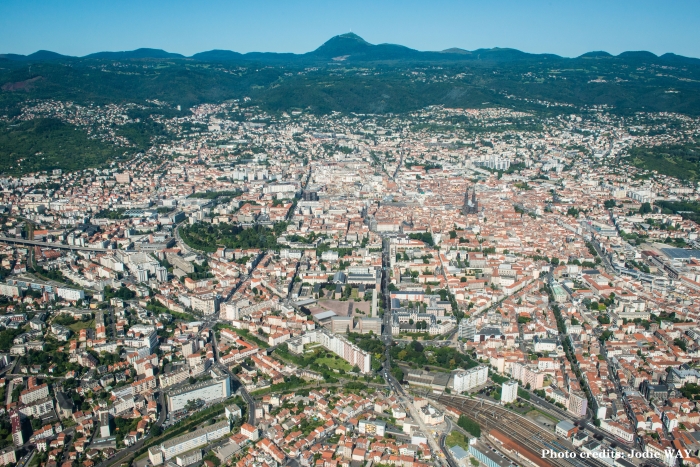 Photo: Jodie WAY