The dinner will be on Tuesday October 15 at 19:30. The restaurant is Le Clou. The menu, including drinks, will be 48E50.
See map here. The easiest is to start from just in front of the Cathedral, go to your left, pass next to the Kammerzell House, and continue until the second street to the right, where the restaurant is.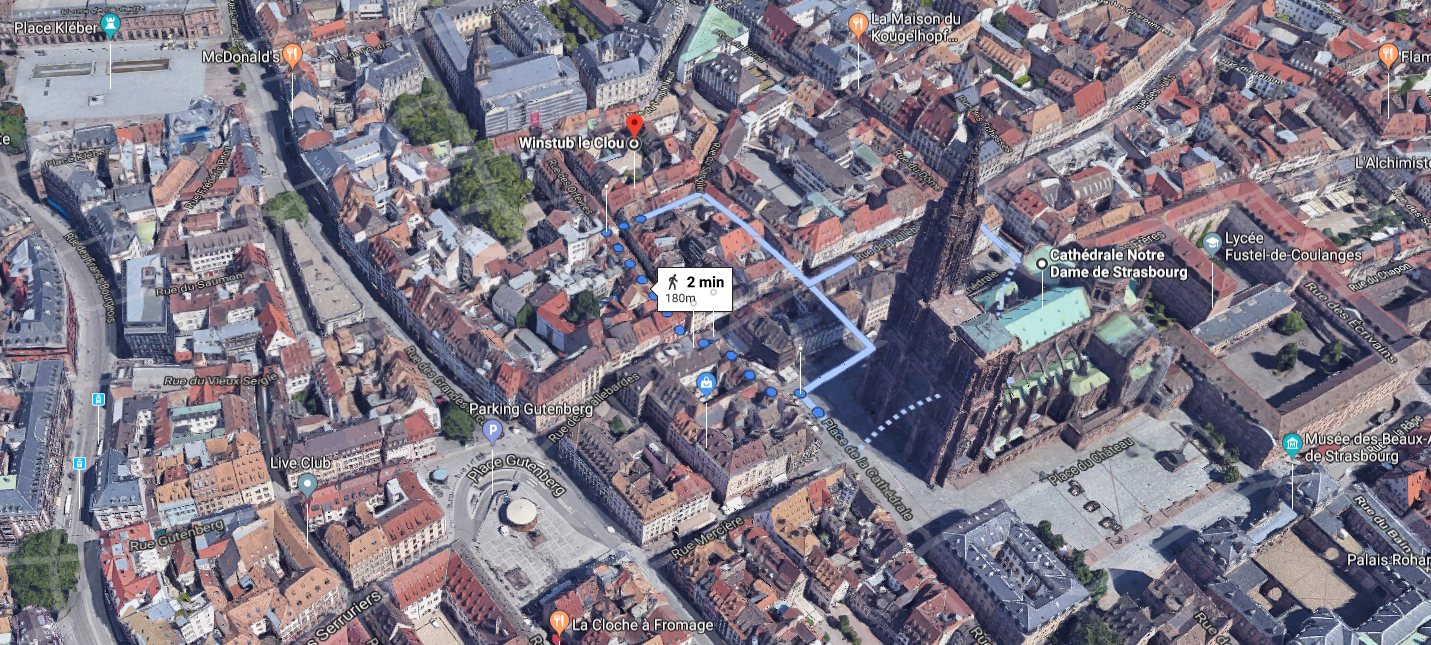 At the moment we have reached the maximum number of guests (68). For new registrations or if you modified your answer, there is a waiting list in case some of us cannot come.