Annecy is filled with tourists all year long, so it is strongly recommended that you reserve your hotel as early as possible.
Hotels granting discounts to our visitors (specify that you are sent by the LAPP):

Location of the hotels (Annecy downtown):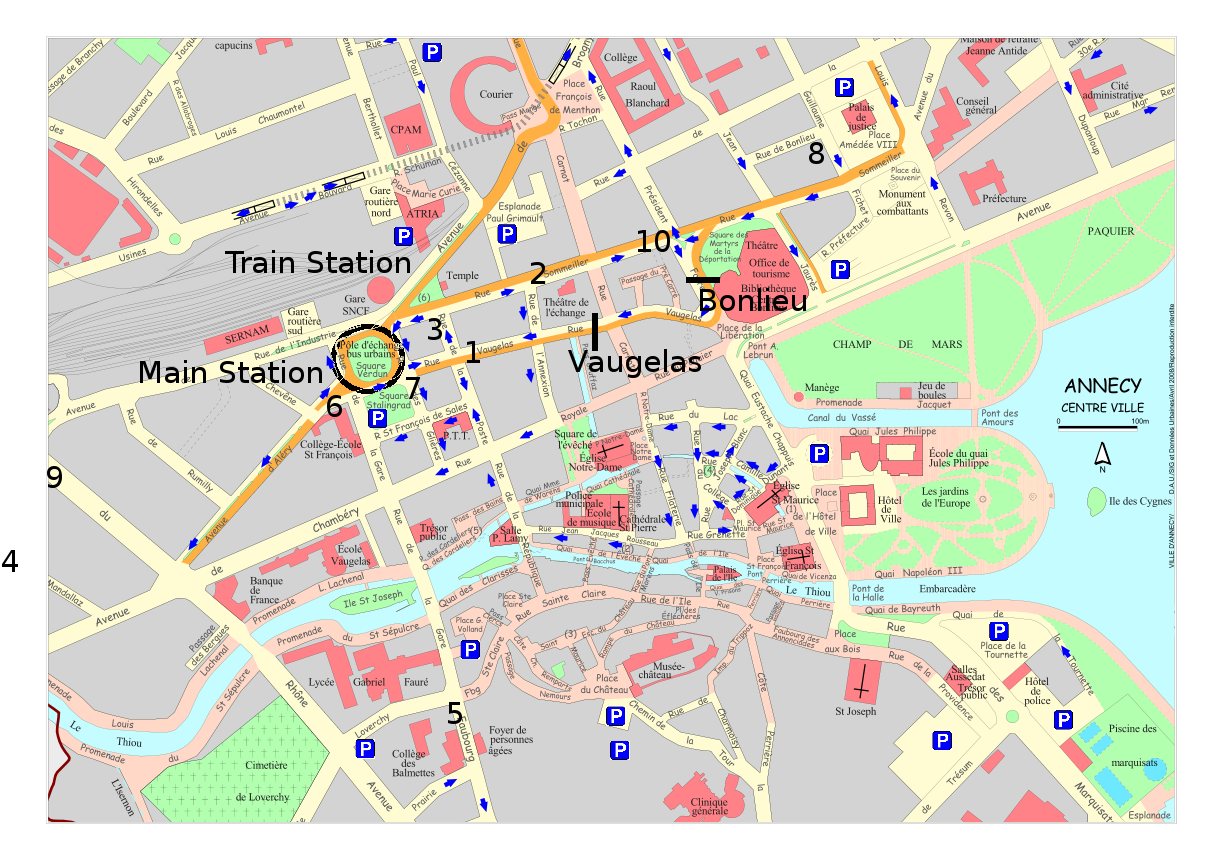 Buses from Annecy downtown to LAPP: take bus line 2 or line 4 going to CAMPUS (terminus)
1) Get on either at the Main Station or Vaugelas or Bonlieu (see map above).
2) Get off at the terminus CAMPUS

Note (for line 2 only): not all buses line 2 have their final stop at CAMPUS, some stop earlier, at terminus VIGNIERES. Get on ONLY in bus 2 terminus CAMPUS. In the timetable (here), buses going to terminus VIGNIERES are indicated with "V".