Participants are expected to arrive to Les Houches Physics School after 3 pm on Sunday March 15th. In order to leave the flexibility to all the participants to plan their trips, we decided not to provide buses at fixed hours, but we suggest to reserve the shuttle service called "Mountain Drop-Offs" which will manage to bring you either from Geneva airport or the Geneva station to the Physics School and that can be reserved at any time.
All the information can be found here
https://www.mountaindropoffs.com/
Remember to book at least 3 days in advance and use the EDP2014 code to have a discount rate.
Please note that the expected rate for a shuttle service from the airport is about 40 €, but it is more than the double if you arrive at the station (Cornavin). The airport and the station are well connected by the train (10 minutes), so we warmly suggest to reserve the shuttle from the airport even if you arrive at the Geneva station and use the train to reach the airport.
The registration fee is 450 €, to be paid on site upon arrival. It includes housing and meals.
Below you can find the plan of the Physics School, including some practical information about the Campus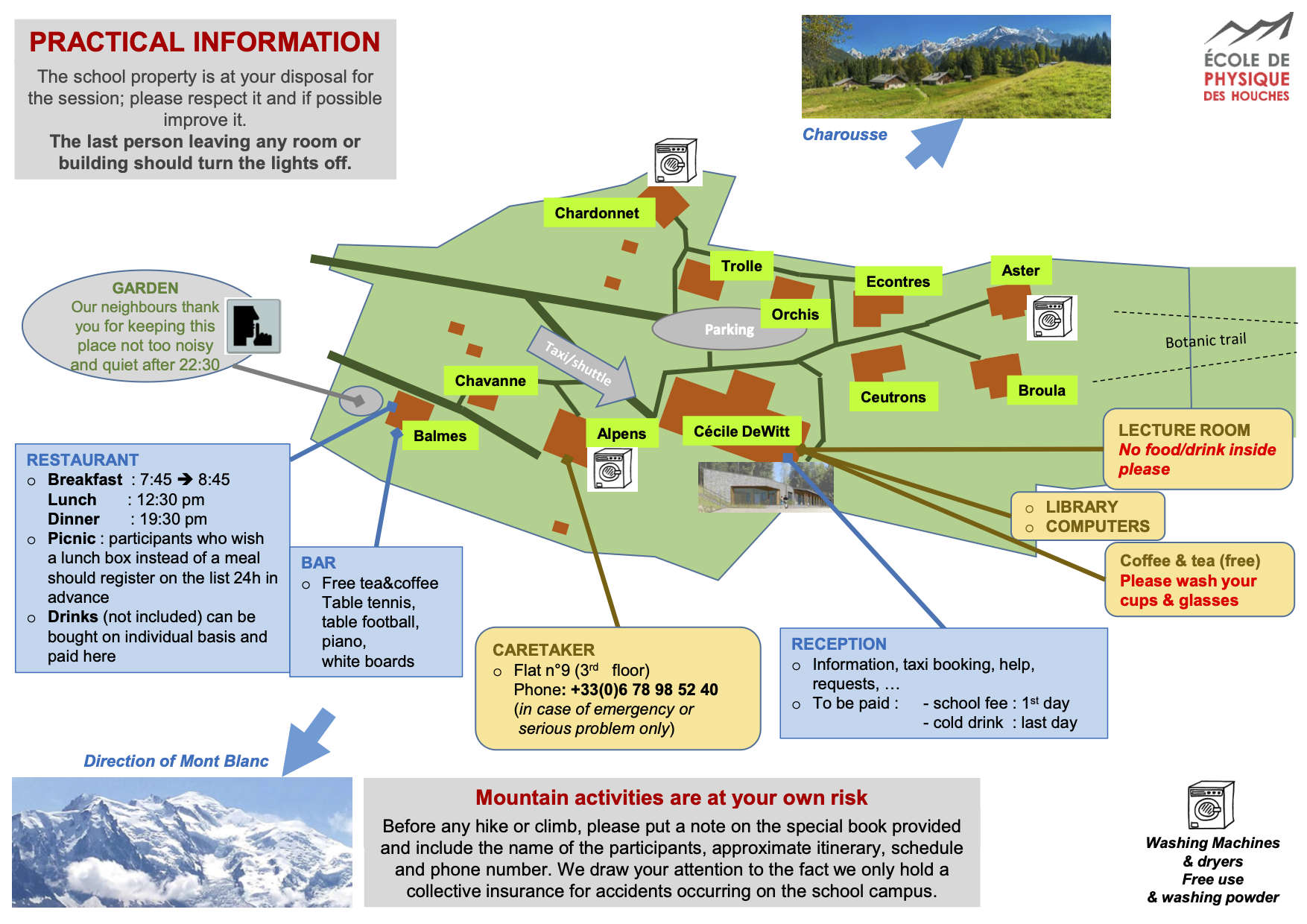 More detailed information can be found here.