Pell-mell :
There is no registration fee. Coffee breaks and lunches will be provided (please indicate the lunches you need when you register). The social dinner costs an extra of 40€.

Lunches will be taken in a nearby university restaurant. Please contact the organizers if you need a special diet.

Wireless connection will be available in the laboratory.

Hotel booking : This is a very nice time to come to Annecy, but there will be also some tourists, competing for the same hotels. A list of hotels is available in the "Accommodation" page. Please book your hotel at your earliest convenience if you plan to attend the meeting.
Social dinner will take place in the restaurant

L'Etage

, on the evening of March the 18th.
Accompanying persons are welcome to participate with an additional fee of 40€.
To reach the restaurant "L'étage" :
Google Map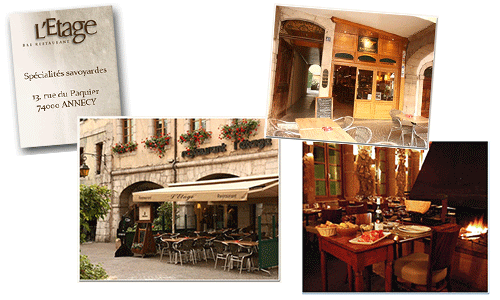 General LAPP contact :
Address

LAPP
9 chemin de Bellevue
BP 110 F
74941 Annecy-le-Vieux cedex
FRANCE

GPS coordinates :


N 45° 55' 14.002''
E 6° 9' 33.998''

Standard phone number : tel +33 4 50 09 16 00

Fax number : tel +33 4 50 27 94 95