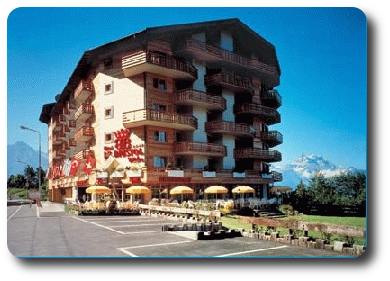 Location and directions:
BASP Frontiers 2011 will take place in a very nice resort in the Swiss Alps named Villars, close to Lausanne and Lake Geneva. Villars can easily be reached by train from Geneva (2 hours) and Zurich (4 hours) airports. For a precise train schedule please refer to the
Swiss Federal Railways Website (CFF)
.
Accommodation:
The conference will be held in the relaxed atmosphere of the
4 star hotel "Le Bristol"
where all the participants will be accommodated. The hotel is at 2 minutes walk from the train station.
Each participant is responsible for his/her own booking with the hotel. The booking should preferably be done by 15.06.2011, and, for logistical reasons related to the hotel, at the latest by 15.07.2011. Simply call the hotel (+41 (0) 24 496 36 36) and mention BASP Frontiers when arranging the reservation so that the special fare for the workshop can apply: 140CHF/day for single occupancy, 200CHF/day for double occupancy and 240CHF/day for triple occupancy (students only). These prices include bed and breakfast.
Workshop fee:
A workshop fee of 600 Swiss Francs (CHF) will be requested at registration. The fee will increase to 700 Swiss Francs for late registration as from 16.06.2011 and, for logistical reasons, you should aim to register before 15.07.2011. This includes the main workshop room, additional rooms for informal group meetings, full board and drinks, welcome apero, workshop dinner, wireless internet access, as well as access to the hotel swimming pool and sauna, and to mountain lifts.
Workshop dinner:
The Workshop dinner will take place on wednesday evening. Its cost is included in the workshop fee.

Weather:

Early September is still the warm and sunny period very favorable to hiking. Note however that evenings are cold in the mountains at an altitude of 1300 meters.
Tourism:
Everything you want to know about tourism around Lake Geneva can be found on the website
"REGION DU LEMAN"
.