We are excited to announce TR Salento 2021, a School + Workshop on Topological Recursion and related topics which will take place on September 6th - 17th 2021 in Otranto, Salento region, in the South of Italy.
TR Salento 2021 wants to promote synergies between different research groups and different areas of science related to topological recursion, integrable systems, and resurgence. It aims to provide value to communities which are new to the topics, to researchers that already have some experience in the field, and to the very experts.
On this page you can find the registration form (registration will open soon in summer 2020). Worskhop problem submission will be available via the call for Papers section a few months before the event. For more information about the event, please visit our website: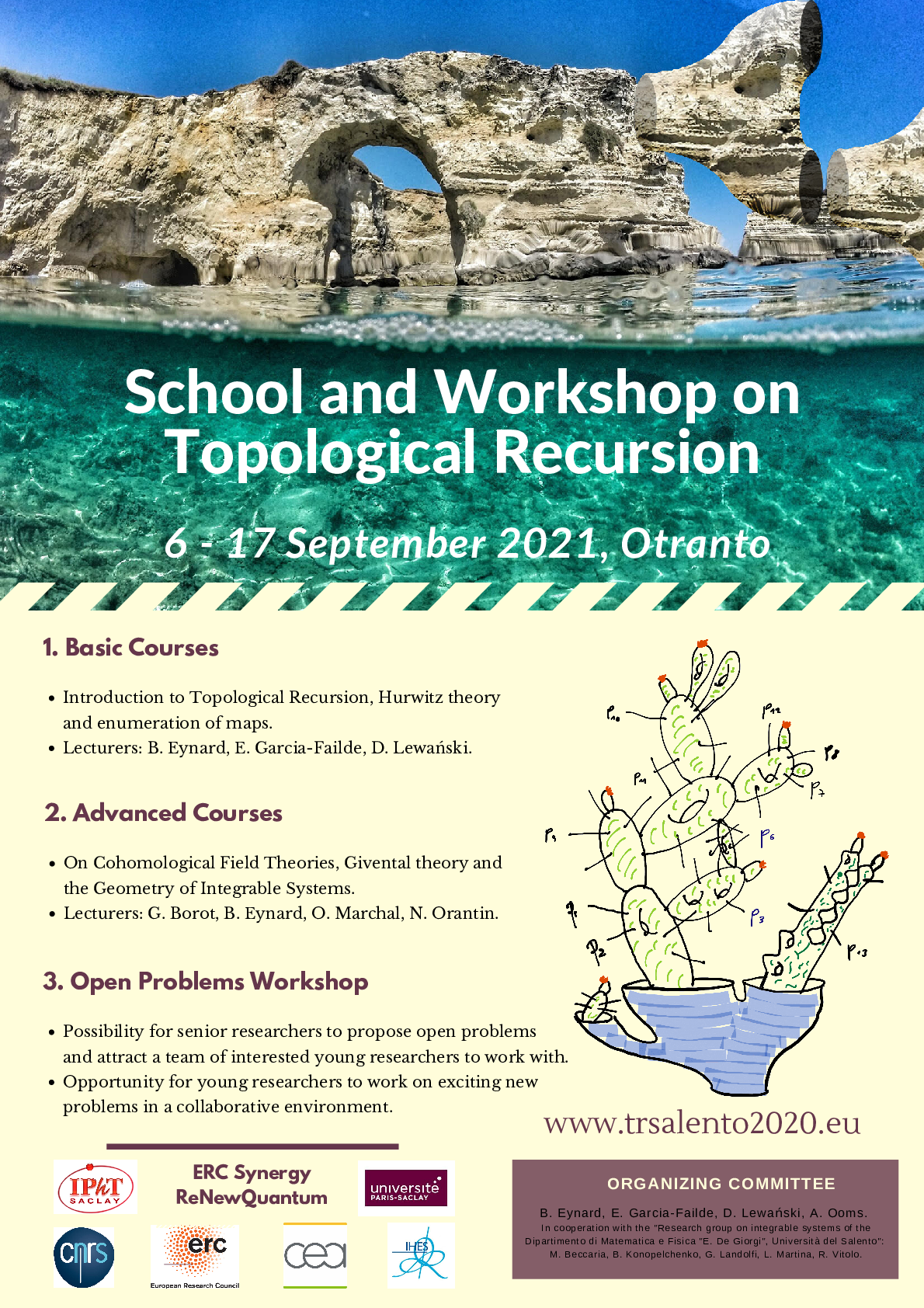 Registration
Registration for this event is currently open.