Le 25ème Congrès Général de la Société Française de Physique aura lieu du 8 au 12 juillet 2019 à la Cité des Congrès de Nantes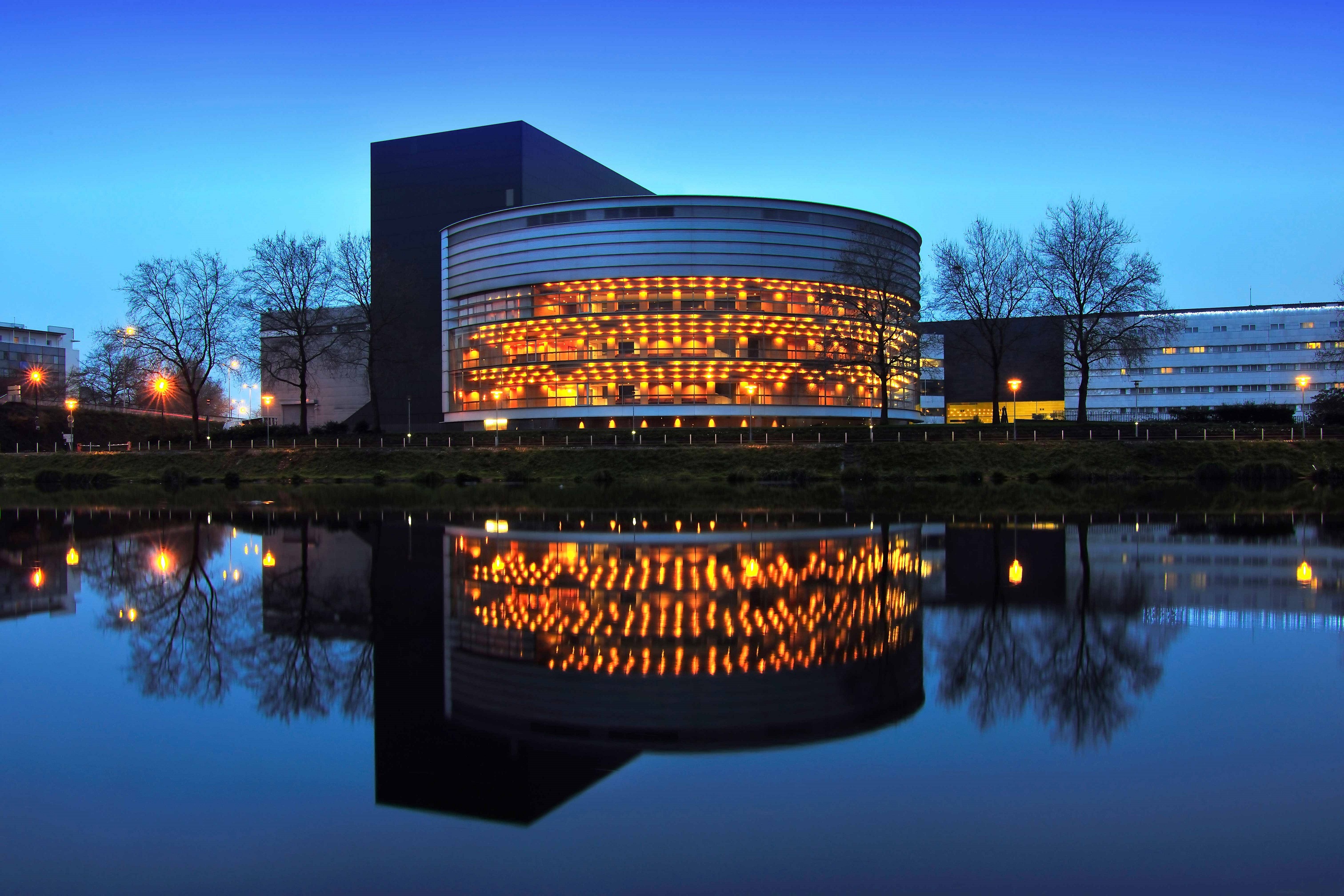 Le Congrès Général de la Société Française de Physique offre, tous les deux ans, un panorama actualisé et multidisciplinaire des dernières avancées en physique, tous domaines confondus.
Unique en France :
La programmation scientifique du congrès est définie par l'interdisciplinarité et l'application des progrès et connaissances en physique.
Elle s'articule autour de :
conférences plénières à la frontière des savoirs, rendues intelligibles pour l'ensemble de la communauté

colloques en sessions parallèles, traitant des progrès marquants dans les champs plus spécifiques de la physique

sessions «Science & Société», offrant l'occasion de réfléchir ensemble à des problématiques d'intérêt sociétal (emploi des jeunes physiciens, enseignement des sciences, publications scientifiques, femmes en physique, physique & entreprises, énergie & environnement...).
En parallèle de sa programmation se tiennent une session poster, une exposition industrielle ainsi qu'une exposition de culture scientifique, permettant de valoriser des actions de vulgarisation auprès du grand public et des scolaires.
D'une durée de cinq jours, le Congrès Général attire en moyenne 600 participants dont un tiers de doctorants et post-doctorants.
The 25th General Congress of the French Physics Society will take place from 8th to 12th July 2019 at the Cité des Congres de Nantes
The General Congress of the French Physics Society offers, every two years, an updated and multidisciplinary panorama of the latest advances in physics, in all fields.

Unique in France:
The scientific program of the congress is defined by interdisciplinarity and the application of progress and knowledge in physics.

It revolves around:
plenary lectures at the frontier of knowledge, made intelligible to the whole community

colloquia in parallel sessions, dealing with breakthroughs in the more specific fields of physics

"Science & Society" sessions, offering the opportunity to reflect together on issues of societal interest (employment of young physicists, science education, scientific publications, women in physics, physics & companies, energy & environment ...).
In parallel with its programming, there is a poster session, a industrial exhibition as well as an exhibition of scientific culture, to promote popularization actions to the general public and school children.
Lasting five days, the General Congress attracts an average of 600 participants including one third of PhD students and post-docs.