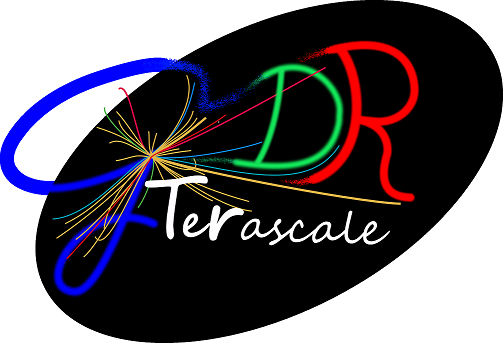 We were looking forward to welcoming you at the IPhT Saclay for the meeting of the GDR Terascale from March 30th to April 1st, 2015.
---

You please registered as soon as it was possible. The registration deadline was March 15h, 2015.
For travel reimbursement (members of French labs): please check with the member of the conseil of the GDR of your lab before February 28th, 2015; if your lab does not have a member in the conseil, please contact Genevieve Gilbert. The e-mail addresses are available on the GDR Terascale web pages.
See here the GDR Terascale web pages (including the list of previous meetings).
---

Your contribution to the programme was welcome. You had to please contact the coordinators of the corresponding session if you wanted to give a talk (emails on the GDR Terascale webpages):
Higgs: Sandrine Laplace, Christophe Ochando, Pietro Slavich
BSM: Marie-Helene Genest, Stephane Lavignac, Ana Teixeira, Patrice Verdier
Dark Universe: Emmanuel Moulin, Marco Cirelli
Tools: Benjamin Fuks, Nikola Makovec