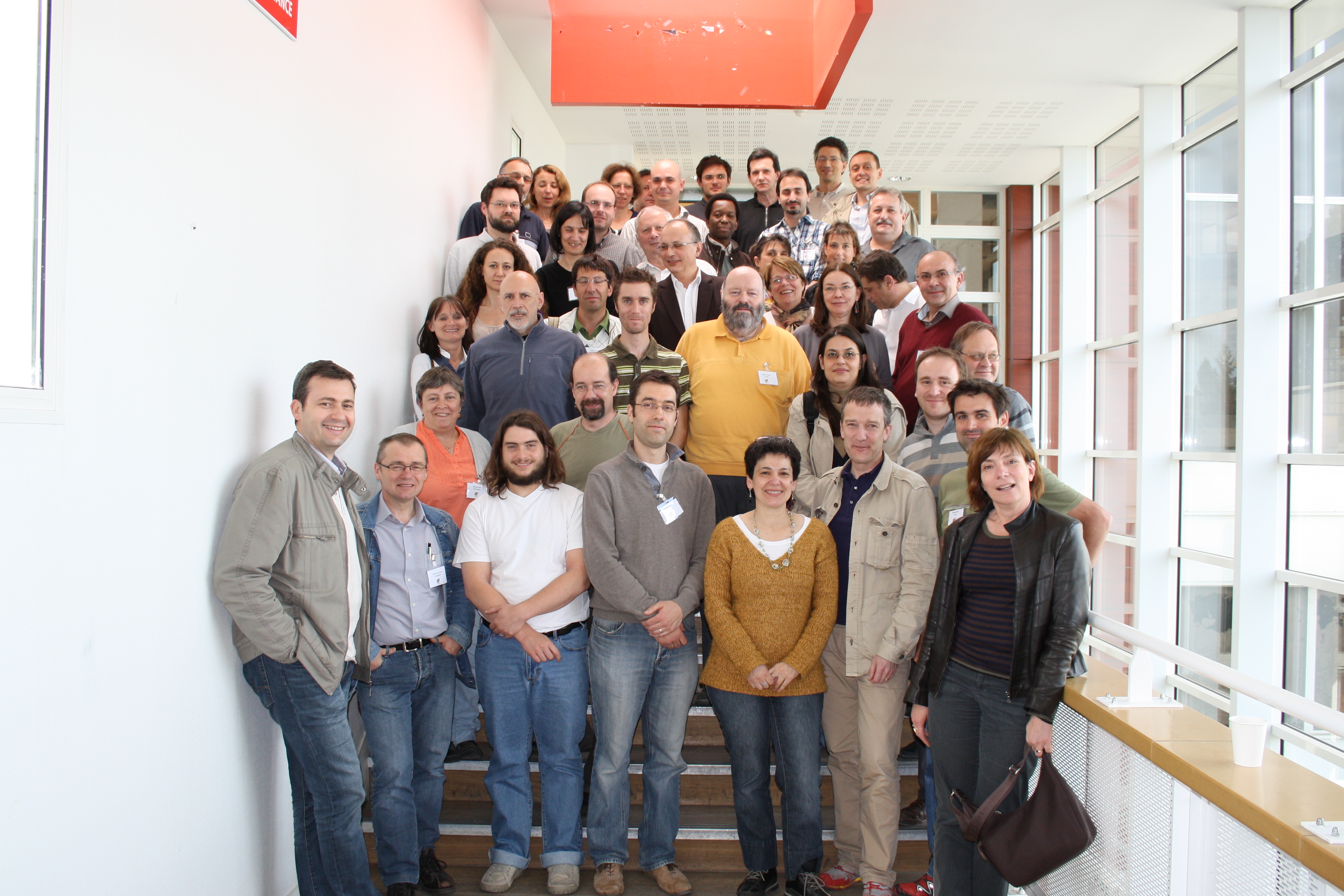 LCG-France
organise, 2 fois par an, une rencontre des sites. La session du printemps 2013 se tiendra au LLR à l'école Polytechnique (Palaiseau) du mardi 28 mai après-midi au jeudi 30 mai midi.
LCG-France
organizes twice a year a meeting gathering all the French sites involved in the WLCG collaboration. The spring 2013 session will be hosted by LLR at the Ecole Polytechnique in Palaiseau, May 28-30, 2012.
Plusieurs sessions sont co-organisées par LCG-France et France Grilles, notamment l'après-midi du 28 (session cloud) et la matinée du 29 (problématiques de sites et aspects opérationnels).
Organisation administrative et locale
: Sylvaine Pieyre (administration LLR), Nora Aissous, Elodie Dubois (administration LLR), Philippe Busson (resp. physicien GRIF_LLR), Andrea Sartirana (resp. technique GRIF_LLR).
Organisation scientifique LCG-France
: Fairouz Malek (LPSC), Renaud Vernet (CC-IN2P3), Frédérique Chollet (LAPP), Yannick Patois (IPHC)
Organisation France Grilles
: Gilles Mathieu (CC-IN2P3)